The new computer literacy courses curretly running at Gansbaai Academia as part of its adult educational program is proving to be a major success. This is according to the testimonials received from two of the current participants.
They say you can't teach an old dog new tricks but Gansbaai Academia has proved this adage to be incorrect. After many frustrating years of fumbling around in the dark on a computer, I recently enrolled for evening classes at the school and finally the mysterious workings of Microsoft Word and Excel have been revealed. Lecturer Leandri Havanga has compiled a 16 lesson course which, under her expert and ever so patient tutorage, has been easy to follow even for a novice such as myself. Notes and guidelines are provided for each tutorial which have proved invaluable when practising my new found skills at home. Strange and unfamiliar terms like webdings, text wrap and word art now all have meaning and instead of plain boring text, documents can be livened up with all sorts of fun borders, diagrams and pictures. Setting up a monthly budget spread sheet has impressed my husband immensely and arranging files and folders in an orderly fashion is no longer a daunting task.
For anyone wishing to improve their computer literacy, or that of their staff, this course is highly recommended and Headmaster Mr Tommy Wilson must be praised for taking the initiative of making such classes available to the general public.
Debbie Alexander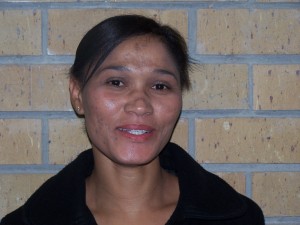 Is jy bereid om te leer?
Gansbaai Academia se rekenaarklasse is die moeite werd, veral as jy jou kennis wil verbreed.  Ek is self 'n leerder by hulle en vind dit baie inerressant en beskou dit as 'n uitdaging.  Ek wil dit vir elke lid van die gemeenskap ten sterkste aanbeveel, oud of jonk. Veral as jy voel jy wil aanbeweeg in jou huidige beroep.  Kom wees deel van 'n wenspan, dit is nooit te laat of te oud om iets nuuts aan te leer nie.  Ons onderwyserres, Leandri Havenga en skoolhoof mnr. Tommy Wilson het groot geduld in pag. Ek geniet die klasse baie en voel trots op myself oor wat ek as persoon bereik het.
 Troy Vister